Setting up a server using txAdmin
Ultimate easy setup guide

Windows
Download the server
Go to the Windows server build listing ('artifacts' listing, as in 'build artifacts').
Download the latest recommended build.

Open the server.zip you just downloaded.

Extract it somewhere you want to store it. We'll pick C:\FXServer\server.


Open the folder you just extracted it to. It should look a little like this:

Start the server
Double click FXServer.exe.

This site should open in your browser. Make sure a PIN is filled, and click Link Account.

Log in to your account on Cfx.re in this tab and then click Yes, Allow.

Set a password to log in to your server's admin page.

Click 'Next'.

Type a name for your server and click 'Next'.
Select to use a 'Popular Template'.

Pick the 'CFX Default' template for now. Other templates may exist, but some will require a database server.

Click 'Save' or select another path.
Go to the 'Recipe Deployer'.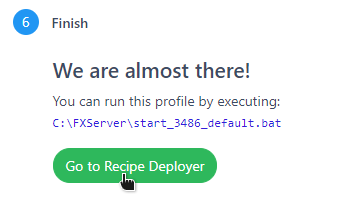 11. Click 'Next' once you're sure the recipe looks fine. It should be fine the way it comes.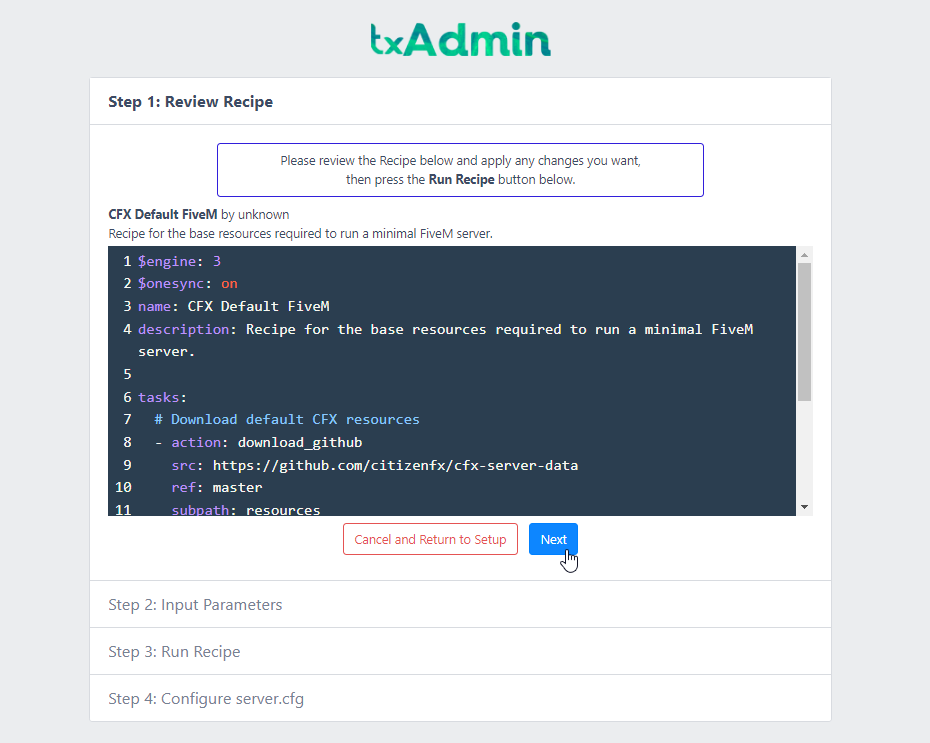 12. Enter the key you just made on the Keymaster in the 'Before you begin' step and click 'Run Recipe'.


13. If everything's correct, you can click 'Next' again.

14. ... and finally, "Save & Run Server", and you're done!